Columbia Threadneedle has extensive experience investing in real assets
Drawing upon our extensive market knowledge and long-standing credibility with sellers, investors and lenders alike, we offer true alignment between strategy objectives, the long-term nature of the assets and the long-term income requirements of our investors.
Our distinctive and specialist capabilities in UK Real Estate, US Real Estate and European infrastructure are outlined further below:
With over 25 years' experience and managing close to £8bn* in AUM, our UK Real Estate team includes dedicated investment, asset management, property management oversight and risk/governance experts working closely together to maximise performance from our portfolios.
Our UK Real Estate team is active in all market conditions across the full risk/return spectrum. This gives us visibility on the whole market, with a network of advisers covering all disciplines and locations providing a unique insight into occupational demand patterns, enabling us to track rental trends and identify value.
European Sustainable Infrastructure
Europe offers a compelling infrastructure investment landscape with a diverse, well established and supportive legislative environment for private investment. Yet investment needs far outweigh private capital flows. This presents an attractive opportunity for investors to generate stable, inflation-protected yields from high-quality 'best-of-class' infrastructure assets.
At Columbia Threadneedle, we have substantial experience in managing real assets via our UK and US real estate businesses. Our infrastructure strategy complements our offering and leverages our collaborative approach across our global investment research.
When investing in infrastructure, we believe it is important to take a long-term view, to build projects that are sustainable and ecologically responsible, and to be prepared to continually make improvements. Our structure allows for dynamic portfolio construction and the flexible deployment of capital is therefore key.
Sustainability is particularly close to our hearts. By investing in well-governed companies that are better positioned to manage the financial and non-financial risks and challenges inherent in business, we can capture opportunities that deliver measurable positive outcomes and better financial performance.
Lionstone Investments uses a proprietary data-driven approach to understand the evolution of U.S. cities and neighborhoods, and to target the real estate that is most desired by highly productive people. Since its founding in 2001, Lionstone has been dedicated to using rigorous data analysis, in concert with its collective real estate experience and judgment, to generate superior investment performance. Differentiated in 2001 from other real estate firms by its focus on data-driven decision making, Lionstone continued to innovate and maintained this differentiation through multiple cycles over the last two decades. Lionstone's competitive advantage comes from augmenting human judgement and experience with machine-generated insights, and creating fast, actionable analyses for investment decisions.
In November 2017, Columbia Threadneedle Investments acquired Lionstone to provide its clients unique access to the US private real estate markets. In addition to each firm's shared fiduciary culture, synergies between the two firms were found in the application of data science and technology driven research in investing — Lionstone in US private real estate markets and Columbia Threadneedle Investments in public markets. These common fiduciary-centric and data-driven cultures are exemplified by each's strong commitment to Environmental, Social, and Governance strategy and objectives.
As at 31 Dec 2020, Lionstone manages $USD9bn in AUM on behalf of its clients, and provides strong investment performance through a differentiated strategy and experienced execution.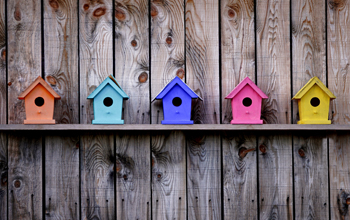 Millions of people around the world rely on Columbia Threadneedle Investments to manage their money. We look after investments for individual investors, financial advisers and wealth managers, as well as insurance firms, pension funds and other institutions.
Capabilities and Solutions
Columbia Threadneedle Investments has a comprehensive range of investment funds catering for a broad range of objectives.
Columbia Threadneedle Investments aims to deliver positive outcomes that meet the needs of our stakeholders. We commit to always act responsibly, transparently and in the best interests of those who trust us to manage their investments.